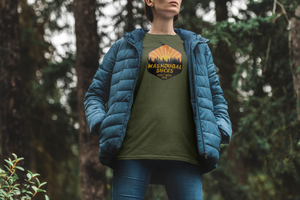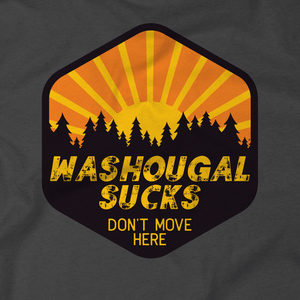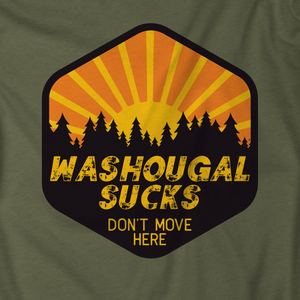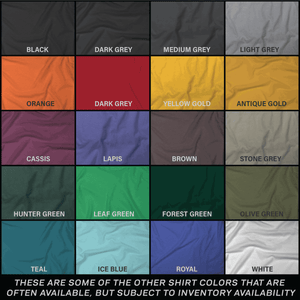 Washougal Sucks T-Shirt
Washougal Sucks!  I mean, totally.  It's so lame here.  I can't believe people live around here, especially up in the hills and mountains.  Internet can be slow, if available at all.  Sometimes deer come walking out right in front of you on your morning commute.  The flow of the river as it fills from snowmelt can be so distracting when you're trying to listen to something on your phone.  Don't get me started about how ethereal things look when it's been raining at night but the warm early morning sun makes fog roll slowly through the green valley as moisture succumbs to the heat's transformation.  It's like you're FORCED to enjoy the river, the forests, and all the other amazingly beautiful wonders this area has to offer.  Sheez.
Want the design on a different color shirt than shown?  Need a different size?  Please message me about customizing your order!
Original concept/artwork copyright © Dukes Designs LLC 2018 - No reproduction allowed without permission.