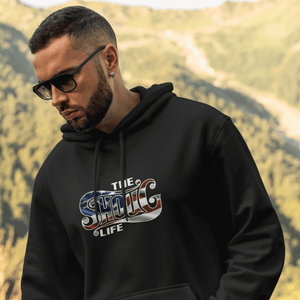 The Shoug Life American Flag Pullover Hoodie
'Merica.  'Shoug.  It just don't get much better than that.

Want the design on a different color hoodie than shown?  Need a different size?  Please message me about customizing your order!
Original concept/artwork copyright © Dukes Designs LLC 2020 - No reproduction allowed without permission.