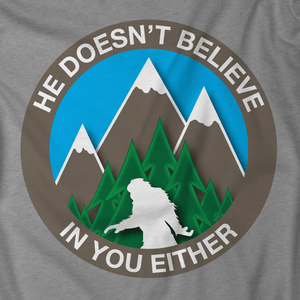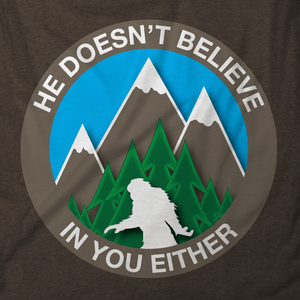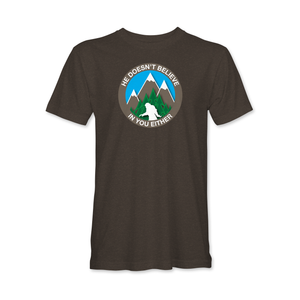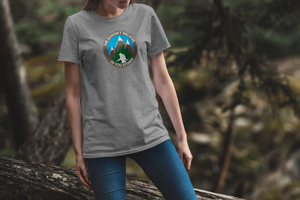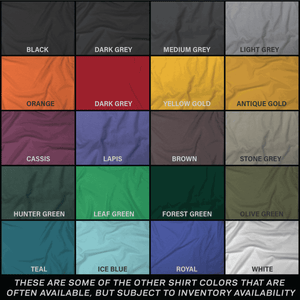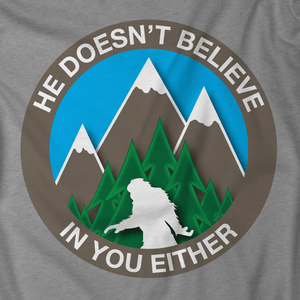 He Doesn't Believe In You Either Bigfoot T-Shirt
Skeptic? That's absolutely OK. Sasquatch hasn't got time to fuss over any of that. Just keep your mind open, continue to explore and learn, and I do hope you believe in yourself, because as you can see he has his own take on it….
Thanks for coming by, and don't forget to check out more of my fun, hand-made, original designs here. Love the design but don't need a new shirt just yet? Get the decal version of this design HERE.
Want the design on a different color shirt than shown?  Need a different size?  Please message me about customizing your order!

Original concept/artwork copyright © Dukes Designs LLC 2015 - No reproduction allowed without permission.