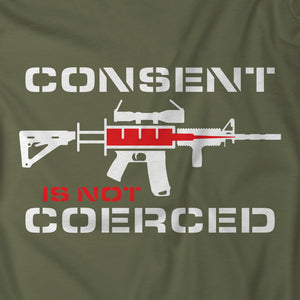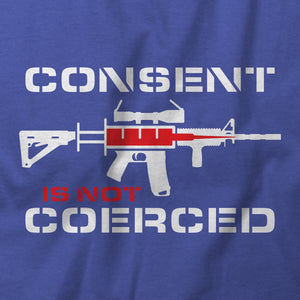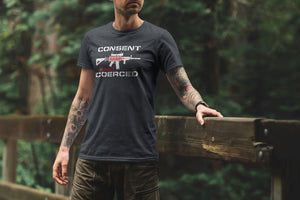 Consent Is Not Coerced T-Shirt
"One who uses coercion is guilty of deliberate violence.  Coercion is inhuman."
-Mahatma Gandhi
Sure, you can make some comply, even with coercion.  But CONSENT is always given, never taken.  Those with power would do well to never forget that.
Want the design on a different color shirt than shown?  Need a different size?  Please message me about customizing your order!
Original concept/artwork copyright © Dukes Designs LLC 2021 - No reproduction allowed without permission.