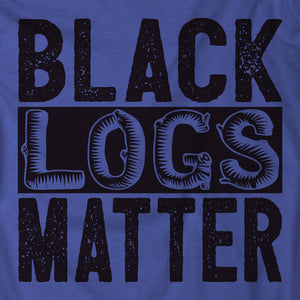 Black Logs Matter T-Shirt
"Burn, Baby, Burn!"
Well, responsibly of course. Brush and debris clearing, trimming and thinning, your basic land and resource management practices.  All for that.  Not talking about burning down big healthy trees - inefficient and unconscionable public policy seems to be taking care of that. 
Want the design on a different color shirt than shown?  Need a different size?  Please message me about customizing your order!
Original concept/artwork copyright © Dukes Designs LLC 2021 - No reproduction allowed without permission.