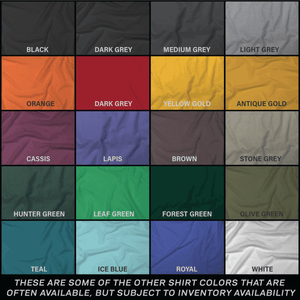 American Made Eagle & Stars T-Shirt
American Made Eagle & Stars T-shirt.

You can get the Standard Version, which is the Eagle & Stars logo with "American Made", or get the Customized Version which includes extra text on top that displays your Birth State pride!  Simply choose your option and enter the State Name you'd like!
Want the design on a different color shirt than shown?  Need a different size?  Please message me about customizing your order!
Original concept/artwork copyright © Dukes Designs LLC 2023 - No reproduction allowed without permission.