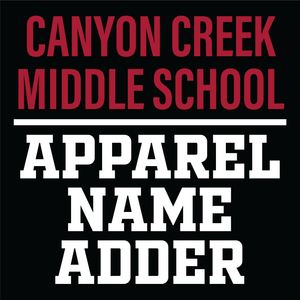 CCMS - Name On Back Adder
If you'd like your name on the back of your ordered apparel, please add this item to your cart.  Please add (1) per item that you want the name printed on.  Please type the name you want to be printed in the custom text field here.
Please note, if MULTIPLE items are ordered but only some have names added, please specify which items need the names printed (e.g. Small Black Hoodie, XL Grey Longsleeve, etc.).  Thank you!